Vietnam is a large country with many spectacular sights and views to take in. But for most travelers, it is understandable that Vietnam is not the only stop in Southeast Asia. When considering Vietnam, many travelers would explore other Indochina countries as well due to its proximity. Examples include Thailand, Cambodia, Laos and Myanmar.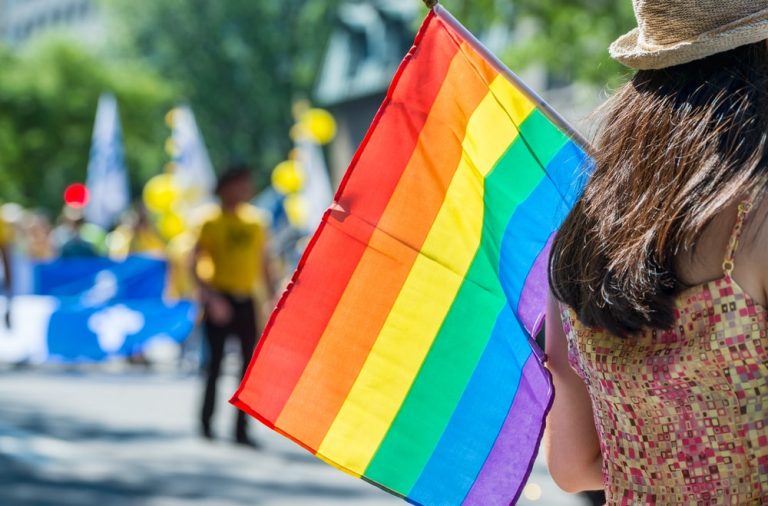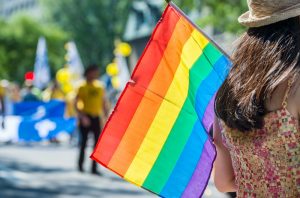 For most travelers, crossing borders in Indochina is not usually a problem but what if you are homosexuals. As far as we know, Vietnam is very blasé about the gay culture and the country is known to be gay friendly. This article aims to look into Vietnam's neighbors when it comes to gay rights and gay friendliness. All the countries in Indochina can be reached by bus or planes and the first stop nearest to Vietnam is Cambodia.
Gay Places in Cambodia
The tourism businesses in Cambodia opens its arms to gay travelers as evident in the campaign known as Adore Cambodia! in 2011. As such, there is no shortage of gay friendly establishments in the country. For this article, it will feature two main popular locations of Cambodia where tourists tend to visit – namely, Phnom Penh and Siem Reap.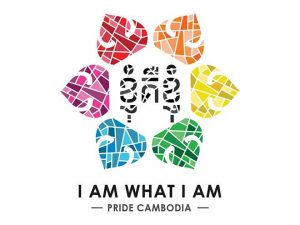 Getting to Cambodia From Vietnam
One of the best way to travel between the two countries is by bus, where travelers can experience the scenery on the road. There are plenty of buses that run from Saigon to Phnom Penh with a fare of approximately USD12. The journey from Saigon to Phnom Penh is about 6 hours and even longer hours if travelers want to go directly to Siem Reap. It goes without saying that buses also travel from Phnom Penh or Siem Reap to Saigon and Hanoi. With advancement of technology these days, it is so much easier to move around.
Planes are much easier transportation of choice between the two countries but price wise, it is definitely higher than bus fares.
Homosexuality in Cambodia
While gay marriages are not recognized in the country where the Khmer Empire reigned, Cambodians are tolerant towards the LGBT people. As a matter of fact, same-sex activity is legal in the country. The Cambodian law may not recognize same-sex marriage but the public awareness of homosexuality is prevalent and most, if not all, are welcoming to same-sex couples.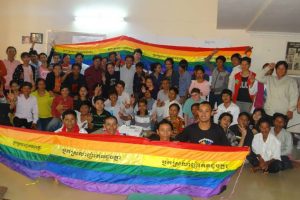 Gay places in the popular cities of Cambodia
1, Phnom Penh: Growing Gay Travel Spot
As the capital city of Cambodia, Phnom Penh is gradually being developed to become a modern society in the world today. While Phnom Penh lacks the ancient allure of its other city, Siem Reap, it has numerous places that offer its support to the LGBT community. Many local businesses are starting to open more gay friendly massage parlors, bars and hotels for the LGBT community, both local and international.
Firstly, there are countless hotels that are gay-friendly. To name a few, some of the highest-ranking hotels include Rambutan Resort and Casa Villa Independence Boutique Hotel. Both of these hotels have continuously received good reviews. The hotel has a warm ambiance and cozy rooms for you to snuggle with your partner. With the mid-range price of these two hotels, it is a steal. Furthermore, they are located in the heart of Phnom Penh city where most of the popular bars, saunas and massage parlors are located. The staff are friendly with a helping hand. They wouldn't mind directing you to the nearest gay friend places in the vicinity.
One way to explore the city is to hire a local gay guide via Holiday Houseboys. The guide will take you to all the tourist spots as well as non-tourist spots in the city. Upon request, the guide can also show you where all the local gays and expats go to hang out to party and mingle. Best of all, Holiday Houseboys does not offer sexual services. Hence, you can trust them.
If you plan to travel on your own without a guide, then it is a must to drop by the following places. One of the LGBT-friendly venues is Space Hair Salon and Bar. It is a salon by day and bar by night where all people, gay or straight, come to hang out and party. It is situated closer to the Tonle Sap River as compared to the two hotels mentioned above. The entrance to Space Hair Salon and Bar is very wide. There are interior and exterior areas you can hang out at. In the morning, if you need a fabulous haircut, you can get it at this establishment and get ready to show it off at night where most of the local LGBT members will patronize.
For a safe dining experience with your gay partner, Vapor Restaurant Café should be considered. It functions as a restobar where it serves cocktails and meals too. There are not drag shows here so you can expect less noise compared to other bars in the city.
Other gay friendly places in Phnom Penh that you can consider dropping by include Toolbox, The Pride of Phnom Penh, Valentino's Bistro & Nightclub, Blue Chilli and many more. All the staff are welcoming and they do not discriminate against any patron.
2, Siem Reap: Ancient Temples and Cosy Gay Scene
Anyone who visits Siem Reap only does it for one reason – to see the Angkor Wat and other ancient Khmer temples. Little do most people know, the city also has a budding gay scene where LGBT members should feel safe at home.
In terms of size, Siem Reap is definitely smaller than the capital city. Travelers can explore the entire city within 3 hours on foot, shorter if only the tourist spots within the city are considered. Of course, the main destination is the Angkor Archaeological Park which is out of the city limits but can be easily accessed via tuk-tuk or bicycle.
Before the tomb raiding adventure begins, an accommodation is required. One of the highly recommended hotels (and a homosexual exclusive one) in the city is MEN's Resort & Spa. Located near the Angkor National Museum, this hotel has chic appearance in white façade. Once you enter the hotel, there a giant pool at the back with many sun chairs for weary travelers to relax on. In addition, the building comprises of sauna, bar and spa facilities. It's like a 3 in one coffee sachet. This hotel is 100% gay. The only downside here is that this place is exclusively meant for gay men only. Lesbian or non-male queers have to consider another place to stay.
Not to fear, nearby the town center, there is another gay friendly hotel called Golden Banana. It is more of a boutique hotel but it does have a nice pool, similar to MEN'S Resort & Spa. All are welcomed here. As it is away from the town a bit, you can enjoy some peace and quiet.
When it comes to Siem Reap, Pub Street is the place to go for some fun at night. However, if you are the kind that dislike noise, there is another cozier place to consider – Miss Wong Cocktail bar. The owner is not gay but there is an air of acceptance in this bar regardless of your sexual orientation. The interior is painted red to give that warmth vibe and it is a social place for friends or acquainted to enjoy each other's company and absorb the essence of Siem Reap, away from the noisy Pub Street.
Safety in Cambodia
It goes without saying that always be mindful of your belonging, especially your passport and money. Cambodians are some of the nicest people around Southeast Asia but the country is very poor due to its horrific history with the Khmer Rouge. There are times when the locals might be desperate for a quick buck or they may engage in scandalous activities as they have no other means of making money.
Thus, always look after your belongings. Do not leave your phone or wallet or purse on the table unattended at bars and restaurants, no matter how gay friendly they are. If you feel sorry for the locals, you can always help out at NGOs through charity work or donation.