During your travels in Ho Chi Minh City (aka Saigon), you might meet that special person along the way or you could just be exploring a new city with your significant other. You might also want to take the other person out on a date for a nice romantic lunch or dinner. Now, what if both of you are LGBTQ members? It would definitely be better to dine at a gay-friendly restaurant to avoid unwanted gaze or attention where you can just have a nice meal with your date. The following three restaurants are popular gay dating spots in town that will highlight our most honest opinion alongside the strengths and weaknesses of the eatery.
Let's start of the list with the most extravagant restaurant in Saigon – Thai Cong Interior Design and Restaurant. This fine-dining restaurant serves gourmet Vietnamese fusion food with superb artistic display of the dishes. The menu consists of various Vietnamese culinary cuisine with a dash of European touch. You and your partner can enjoy local taste with international flavors.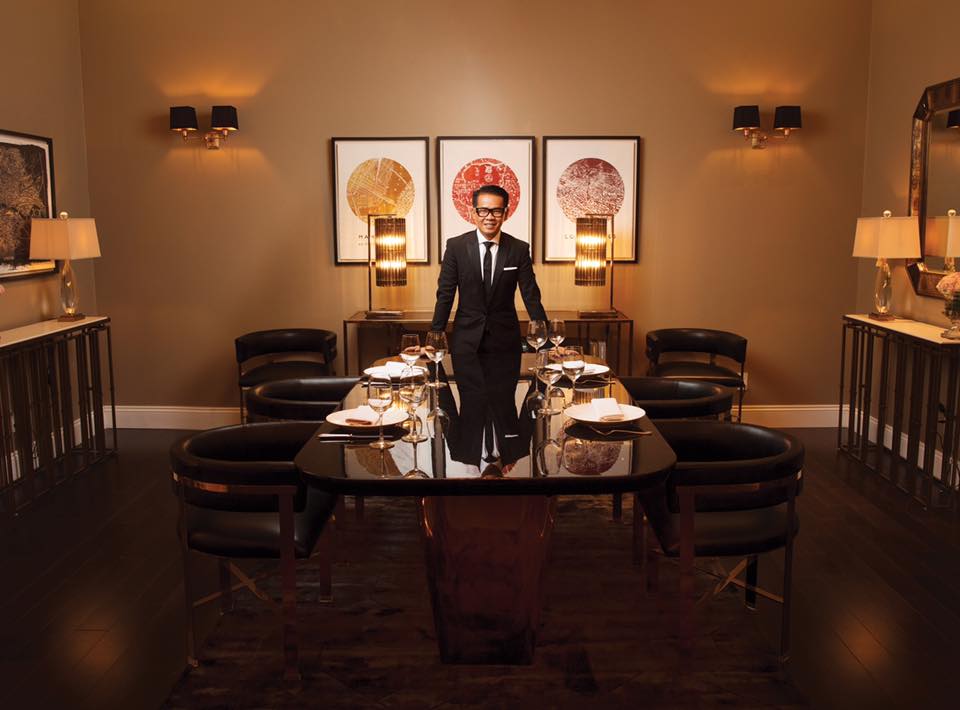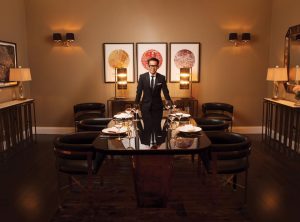 The restaurant is owned by a Vietnamese-German interior designer alongside his gay partner. As such, you know that this restaurant serves its food with open arms to the rainbow community. LGBTQ members who just wants a time alone with their partners can drop anytime at this welcoming restaurant.
The designer, Thai Cong, ensures that the atmosphere of the restaurant is high class and luxurious. The exterior of the restaurant is painted black whereas the interior is illuminated with cozy lighting. The furniture is comfortable with the decors, which are classy with an air of affluence. Gay travelers and their partners can definitely enjoy each other's company in one of the fanciest gay-dating spots in town.
Recommended dish: The beef is a must-try here.
Highlights:
– There is vegan or vegetarian option
– Delicious gourmet food with beautiful presentation
– Luxurious and high class setting
Address: 215 A1 Nguyen Van Huong, Thao Dien Ward, District 2, Vietnam
2, Papa Café – A Friendly Karaoke among Gay-Dating Spots in Ho Chi Minh City
About 20-minute walk from Ben Thanh Market, you may encounter Papa Café in one of the alleys in District 3. This establishment has been around for a very long time so the infrastructure is a little worn down. However, don't let the appearance deters you from having fun here as this place is also known to be one of the most happening place for LGBTQ people to mingle. Karaoke is a popular activity here and if you dare, you can sing your heart out to your date here or both of you can have a good time singing on stage.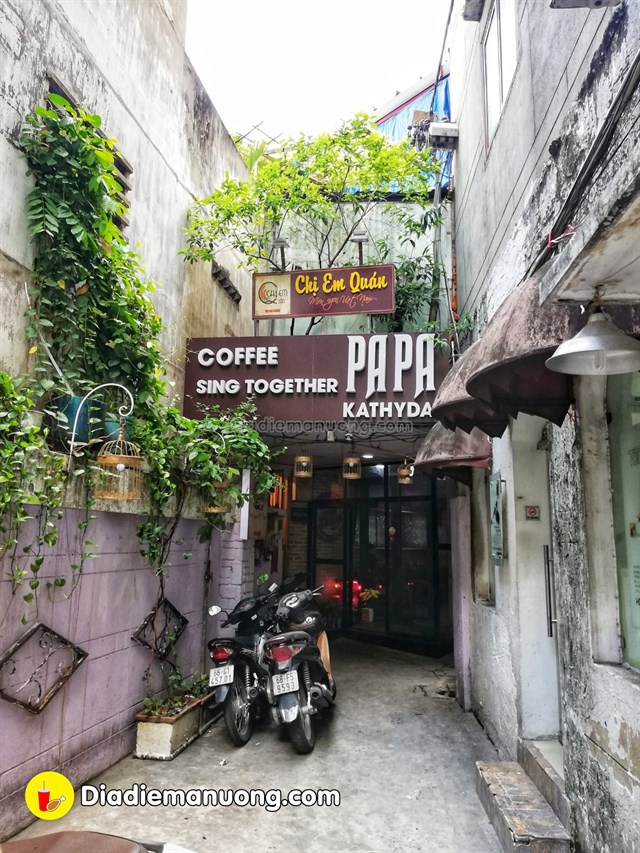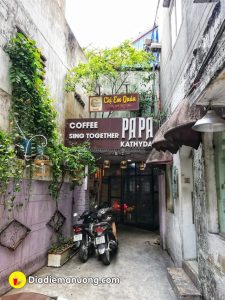 Once your partner and you are tired, there is a second floor at this location where both of you can enjoy a meal together. They serve cakes and coffee among some general dishes from their menu.
The restaurant is open for lunch and dinner. It should be noted that time from 8pm onwards, is when most LGBTQ Vietnamese will take the stage and start singing Karaoke.
Recommended dish: Coffee and Cakes
Highlights:
– A great place to sing your heart out with your partner
– There is a second floor for people to chat
– A famous hangout spot for Vietnamese gay men
– Vintage infrastructure
Address: 6B Cong Truong Quoc Te, District 3, Ho Chi Minh City, Vietnam
3, Journeys Sandwich Cafe – A Welcoming Dating Place for LGBTQ Couples
Within 10 minutes walk from Ben Thanh Market, your partner and you may find a Banh Mi café called Journeys Sandwich Café. It has a hipster exterior look, painted in black and there is a huge display of the name on the signboard. If the previous two restaurants are out of your budget, Journeys Sandwich Café is your go-to dating spot for queer folks.
The restaurant was opened by a gay American expat. His goal is to serve his customers with the best sandwiches and salads, using only high quality and fresh ingredients in a comfortable space. The design of the interior is very simple but hip with air-conditioning.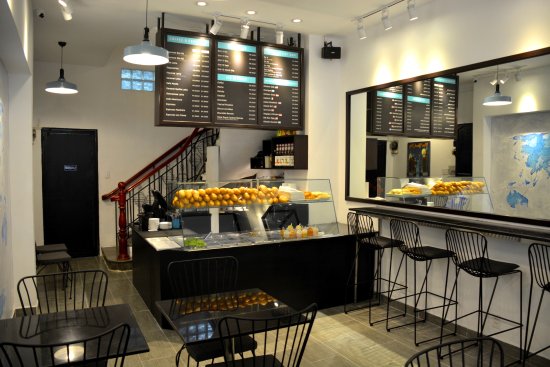 Given the openness of the environment, you can enjoy a lovely meal with your date without having to worry about how others would judge you. A lot of the local rainbow crowd frequent the place with their significant other.
Recommended dish: Custom Sandwich which you can choose the ingredients you want for your bread.
Highlights
– Price is slightly lower for a good dating spot
– Fresh ingredients
Note: The owner has another restaurant with a similar name, Journeys Sandwich Bistro which lies northeast from the café. The bistro is slightly more expensive with the menu.
Address: 21 Nguyen Van Trang, District 1, Ho Chi Minh City, Vietnam