For our previous articles, the focus has only been on Ho Chi Minh City. Now, what if you plan to drop by the Hanoi? Is the LGBTQ scene just as hyped as Saigon? In comparison, there are slightly lesser LGBTQ establishments in Hanoi but LGBTQ community is just as active in this capital city. The list below is the best Gay guide in Hanoi for bars, spas, café and hotels when you visit the capital of Vietnam.
(1) STAYING AT A LGBTQ-FRIENDLY HOTEL IN HANOI
In general, there are many gay places in Hanoi and almost all (if not all) of Hanoi hotels are gay-friendly. Queer folks should be welcomed with open arms at any hotel but if a choice is given, it has to be Hanoi La Siesta Hotel Trendy. It is a three-star hotel located around the rim of Old Quarter in Hanoi. This venue is a popular choice among gay travelers not just because they are welcoming to LGBTQ community, but the atmosphere and environment are just top-notched for this averagely-priced hotel also.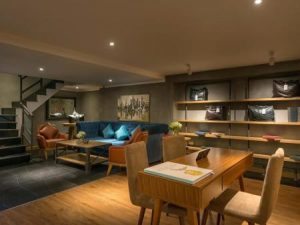 Firstly, the exterior of Hanoi La Siesta Hotel Trendy looks just like any tube house in Vietnamese cities but it is slightly wider. It looks well-maintained and it is brightly lit at night. Once you enter the lobby, it is as though you have walked into a five-star hotel. When compared to the city outside, the contrast is huge and you will feel like kings or rather queens in this hotel.
All the decors in the hotels, including rooms are modern and comfortable. Meals are served in their restaurant with variety of choices on the menu. Staffs are cheerful and willing to help whenever required. Because of its location, gay travelers can easily walk to the main city attractions such as the Sword Lake, the center of Old Quarter and Thang Long Imperial Citadel.
Indeed, there are definitely cheaper options in town but you can easily check online to read how other travelers love Hanoi La Siesta Hotel Trendy.
(2) EATING AT A GAY SOCIAL HANGOUT PLACE IN HANOI
Similarly, all restaurants in Hanoi would welcome any guest, whether you are gay or straight, to their doors. However, The Hanoi Social Club is known to be LGBTQ accepting, and therefore, one of the most popular gay places in Hanoi. How would you know this? Right in front of their glass door, there is a rainbow painted on the street leading into the café. If that doesn't spell gay friendly, I don't know what does.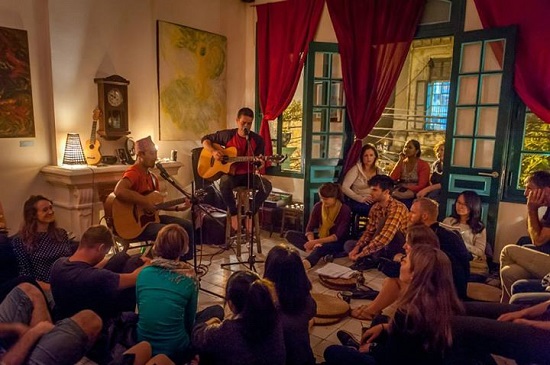 Within walking distance from Saint Joseph's Cathedral, Hanoi Social Club has multiple floors and a vegan option on their menu too. While food is slightly pricier than what could be found on the street, the ambiance is soothing and relaxing when you dine here. The staff are open to chat with you if the café is not busy. You do not have to feel ashamed for holding your partner's hands when you are here.
With such a welcoming service, you would want to give Hanoi Social Club a try when you are in the city. Plus, the food is wondrous.
(3) RELAXING AT A LGBTQ-FRIENDLY SPA & MASSAGE
After exploring the city, it would be nice to get a massage or spa treatment in a LGBTQ-friendly place. Our recommendation would be Tori Spa. Located in the east side of Old Quarter, it is not that far to walk to from the Sword Lake and there is nothing better than this if you are tired. A good massage would definitely rejuvenate those weary legs.
The parlor offers facial treatment, massage and waxing. Some of the staff can speak relatively well English but they are all well-trained. The price for the services is also quite reasonable.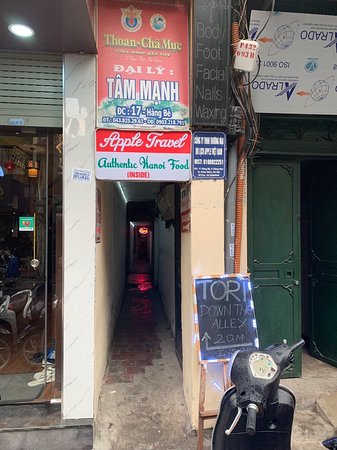 The entrance to the parlor may look dodgy as it is through an alley. However, do not let this deter you from giving Tori Spa a try.
(4) PARTYING AT A BAR FOR LGBTQ MEMBERS IN HANOI
Lastly, as the sky turns dark and the streetlights illuminate the city, it is time to party. The place where gay locals, expats and foreigners frequent is GC (Golden Cock) Bar. The venue is easy to find as it is just right next to the Sword Lake, a popular tourist destination in Hanoi.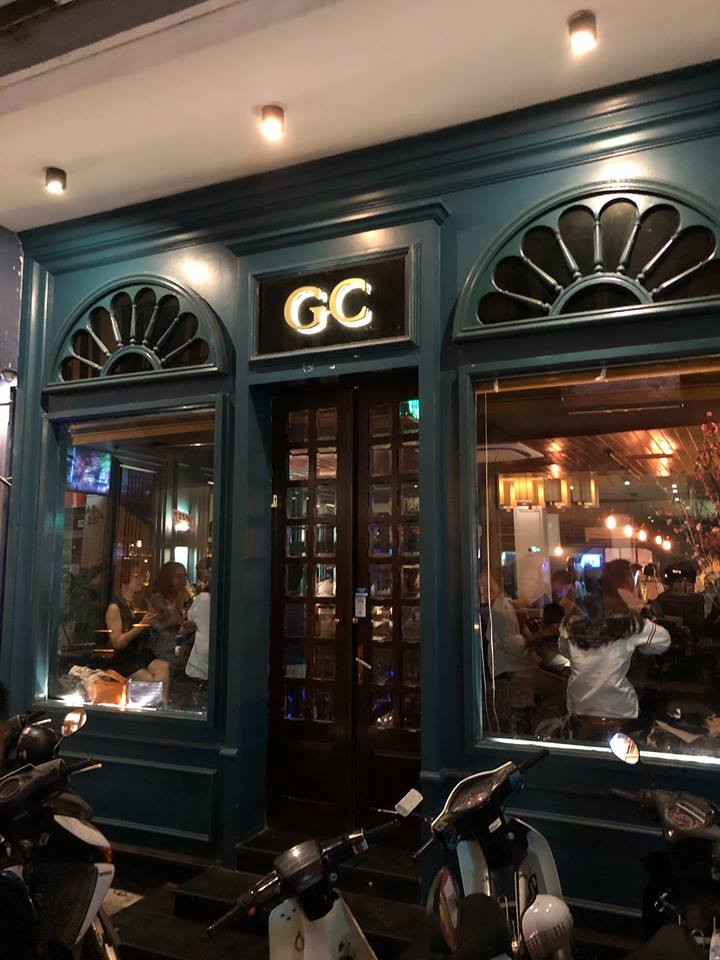 Similar to any other bars, you can order any alcohol of your liking but here, you can be your gay self without feeling prejudiced. Everyone in this bar is accepting and they just want to mingle, get know new people and have a good night laughing.
Nonetheless, it should be noted that on Friday and Saturday, GC Bar can become very crowded as it is the weekend. If you like the crowd, then drop by on the weekend to meet the LGBTQ members of Hanoi.