Gay Papaya Salad! That's not something you would hear everyday but when you are travelling around Saigon, looking for a place to eat and perhaps some humor, they may suggest this restaurant where the host is a gay man who makes papaya salad while chatting with you on the side.
What is Papaya Salad?
The papaya salad might be more well known by its Thai name – Somtam. Nonetheless, this famous dish can be found through Indochina and in Vietnam, it is known as Gỏi Đu Đủ. This dish is the epitome of freshness.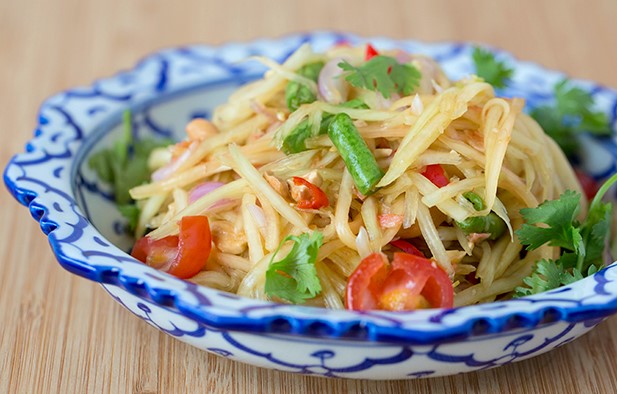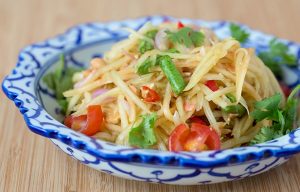 The main ingredient of the dish is obviously papaya. However, unripe green papayas are usually used to which the cook would crate them. Other fresh ingredients can be added into the dish such as tomato, garlic etc. Before the papaya salad is served, it is seasoned to a primarily sour flavor.
Ty Thy's Papaya Salad
It is actually not that difficult to find a restaurant that serves papaya salad. That said, why not enjoy the dish with a little flair. At the Gay Papaya Salad restaurant, Ty Thy, the owner, entertains guests as he makes the salad. While he identifies as a gay man, he does cross dress in female attire. Everyday, he would have a different style to welcome his guests. You can't help but admire his fashion sense.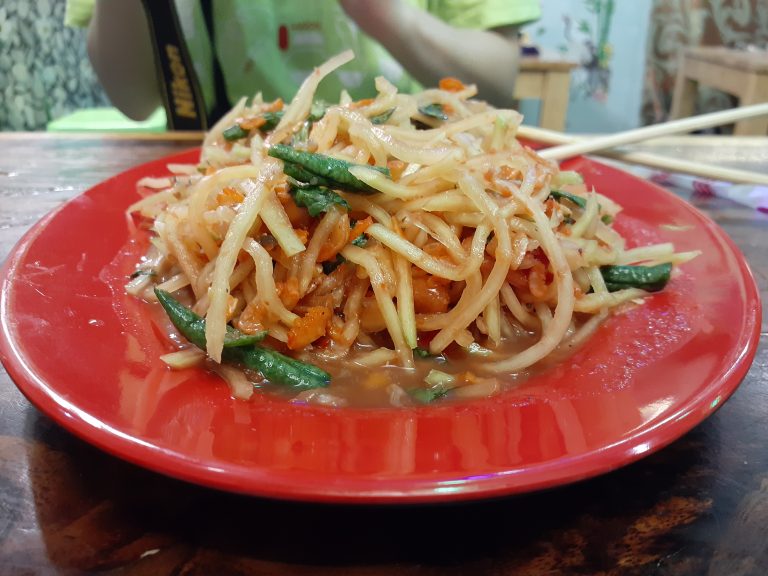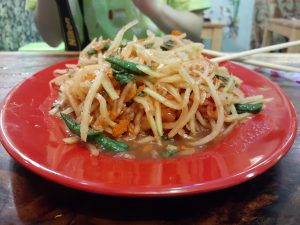 Once you place your order, he will prepare the ingredients. Simultaneously, Ty Thy would speak to you in his flamboyant way with a range of topic from mundane life routine to your love life. This gay Vietnamese entertainer would definitely charm you with his words and there is no sense of cessation the moment he starts talking.
With regards to his papaya salad, there is a slight difference compared to its Thai equivalent but it is still delicious in its own unique way.
Where is the Gay Papaya Salad restaurant?
Searching for Ty Thy's popular papaya salad may be a little difficult as the restaurant is not in the main city center but you can always rent a bike to go there. Just tell the driver that you want to go to Gay Papaya Salad and they should know where to go or otherwise, show them the address.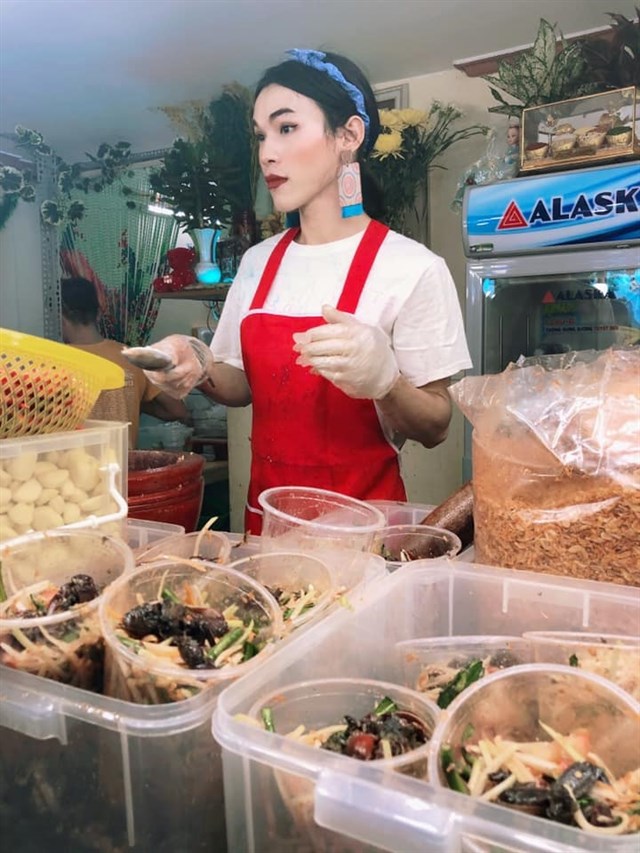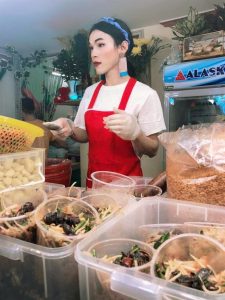 The address is:
                              2B Ben Phu Lam, District 6, Ho Chi Minh City, Vietnam
It goes without saying that while the Ty Thy does bring flavors to your palette with his charm, it is important to support Vietnamese LGBTQ establishment as the locals are still conservative and the gay culture may be a taboo for most of them. So, drop to the Gay Papaya Salad and talk to the charming gay chef.