Traveling to a new country is a pleasure but getting robbed in that new country will turn it to a total nightmare that no travelers want to have. We know in some country it is so safe that you can leave your belongings at a public place and it won't disappear when you return after a few hours. Vietnam is not one of those countries. In Vietnam, robbery happens, to both locals and tourists. The main targets that thieves and robbers often aim at, are alone ladies, who usually have no power to protect themselves. And there is not much we can do to stop the crime as we are not the authorities. But you can still protect yourself from theft and robbery or in the worst event when it unfortunately happens, it will cause the least damage possible to you. Here are tips to protect yourself from theft and robbery in Vietnam, especially in big cities like Ho Chi Minh (Saigon) and Hanoi, that we suggest:
1. Don't always bring your passport along if you don't have to use it, is the first thing you can do to protect yourself from theft and robbery
As we all know, passport is such an important document for every single traveler. Losing one's passport will cause a lot of troubles. Thus, to stay safe, leave your passport at home if you don't use it. Home here means your hotel or home-stay. You can just leave it to the receptionist, and we think they won't refuse to keep it for you.
We know many travelers bring the passports along for the case if something bad (like an accident) happens, the police can identify who they are. If that is what you are actually worrying about, we suggest you bring a copy of your passport with you instead of the real one.
2. Do not wear precious jewelry
Valuable items of jewelry like diamonds and gold always attract people's attention, especially criminals. Getting their jewelry snatched on the road and get hurt has happened to many tourists and even the locals. Losing your valuables is already a bad thing and it's far worse when you get injured. So, put your jewelry at somewhere safe if you are planning to walk out there to explore the city, is a smart way to protect yourself from theft and robbery.
3. Try not to use your phone on the street
We know that many travelers enjoy filming, taking photos of a new place with your phone, for Instagram, Facebook or Snapchat. But don't ever forget to hold your phone very tight if you do it outside on the street. Phone snatching happens everyday, to anyone, at anywhere in Ho Chi Minh City/ Saigon. So, you must be careful and cautious because if it lose it, 97.79% you will lose it forever. And it's always a better idea to use your phone indoors if you are texting, emailing or playing games.
4. Always wear your handbags in the front
A handbag seems like one of the most important accessories of a lady. They carry their handbags out so often that sometimes I forget that they are bringing one. Our female guides also love their handbags. But ladies, please don't forget to always have your handbags in front of you, not on one side, or at the back. Because for only one moment you forget about the existence of your handbag, you have raised the likeliness of it getting snatched, cut or pick-pocketed.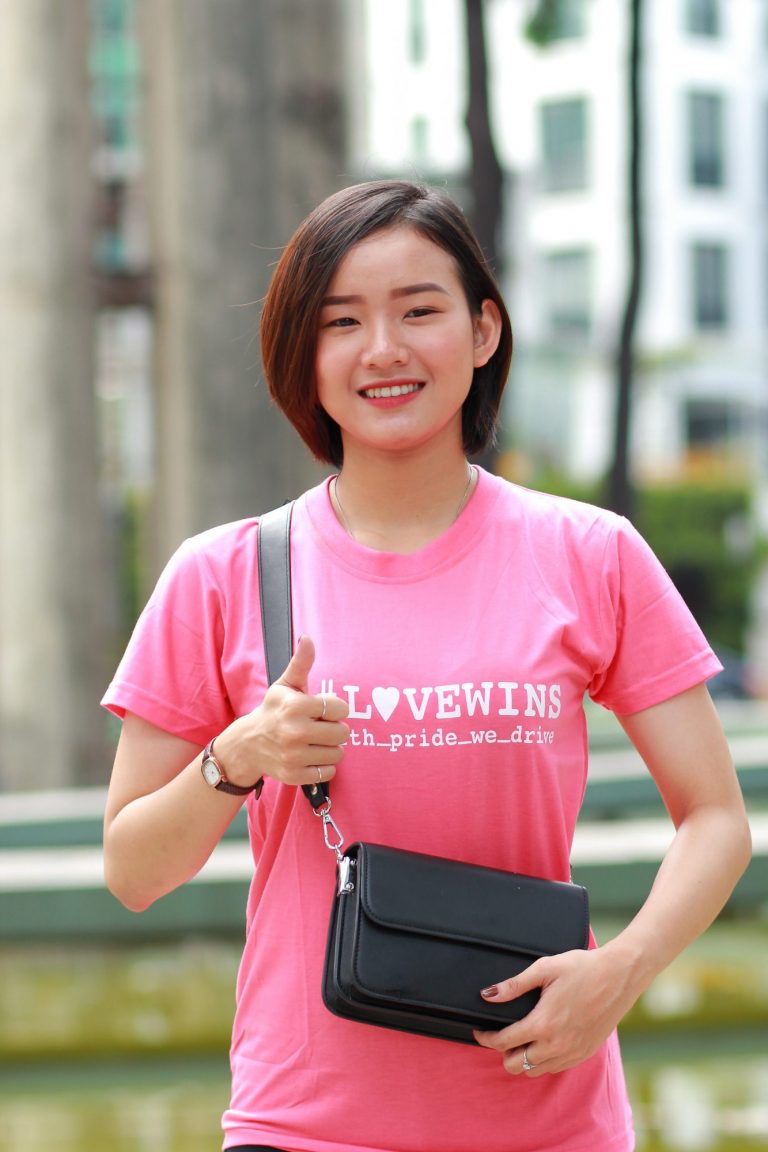 5. Split your cash into different parts
We know this tip is like the most classic one but you can believe us. It always works. Split your cash into smaller parts and put them in different places, will help you to have a backup if an unfortunate event of losing money occurs.
Those are tips that, we think, will be helpful for you to protect yourself from theft and robbery. Traveling is supposed to be an pleasurable experience. What all of us should do is just to be more careful, more cautious when we are in a new place that we know little about. Hopefully, this article is helpful.